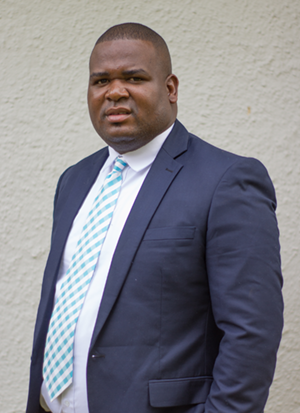 FUNGAI CHIMWAMUROMBE
Senior Partner | LLB (Hons) (Zim), MBA (Germ)
Fungai is a registered Legal Practitioner, Notary Public and Conveyancer, having obtained his LLBS degree from the University of Zimbabwe. He is a finalist of a Masters degree in Business Administration from Steinbeis University, Germany, has a Certificate in Business Management (University of Zimbabwe) and a Diploma in Microfinance. He sits on various boards, which include the Contact Centre Association of Zimbabwe, Zambuko .Fungai has worked as a legal advisor in various companies before practising in the Labour & CommercialDepartment of an established and leading law firm in Zimbabwe. He is well trained in complex deal structuring, commercial advisory, labour matters and mining law.
Having been well-travelled, Fungai also has business and professional experience in Germany, Israel, China, Zambia, South Africa and Nambia among others.
As an entrepreneur himself, Fungai is very passionate about legally advising business players. Fungai is also a registered Estate Administrator and a member of the Marketers Association of Zimbabwe. Fungai is a keen tennis player.
He has over 10 years experience in the legal field.
+263 772 997 889
fungai@zenaslegalpractice.com
What is your view on teamwork?
We are not a team because we work together. We are a team because we respect, trust and care for each other.