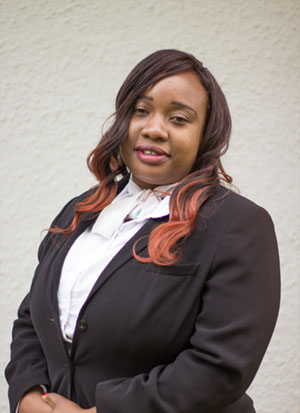 RACHEL MARY SITHOLE
Associate Partner | LLB (Hons) (University of South Africa)
Rachel is currently an Associate Partner and Head of the Family Law, Contracts and ICT Law Department. She graduated with a Bachelor of Laws (LLB) degree from the University of South Africa in 2014 and she also holds a Creative Writing Diploma from the Writers Bureau in England.
Rachel has experience in Family Law and Commercial Contracts, having particularly drafted a number of local and international mining contracts for Lithium, Chrome and Manganese. She has further experience in civil and criminal litigation.
Being a passionate advocate against Gender Based Violence, she is the Administrator of an Awareness page on Facebook. https://www.facebook.com/StopGenderViolence. Currently, Rachel is studying for a Masters in Family Law with the University of South Africa.
Her extracurricular interests include art, fitness, writing, tennis, travel and entrepreneurship.
+263 773 657 576
rachel@zenaslegalpractice.com
What is your view on teamwork?
We are not a team because we work together. We are a team because we respect, trust and care for each other.